NO Bridges Run
START TIMES - As this is a new route your start times have been estimated based on Streetlights Performances.
The NO Bridges Run is our monthly club only summer handicapped run. It replaced the Three Bridges Run which in turn replaced the old Bridge Run.
The 10k run starts and finishes at the Pannier Market, goes to Alswear on the Alswear Old Road, over to George Nympton and back to South Molton. There's also a shorter No Bridges Lite 4 mile route which goes out on the Alswear Old Road and turns back to do Limers Lane.
See the Upcoming Events listing for dates.
10K Route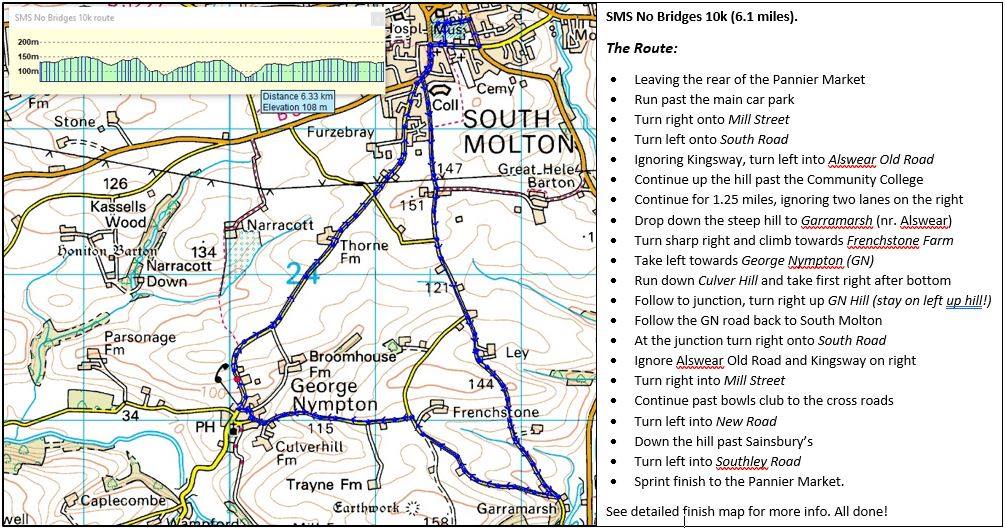 4 Miles Lite Route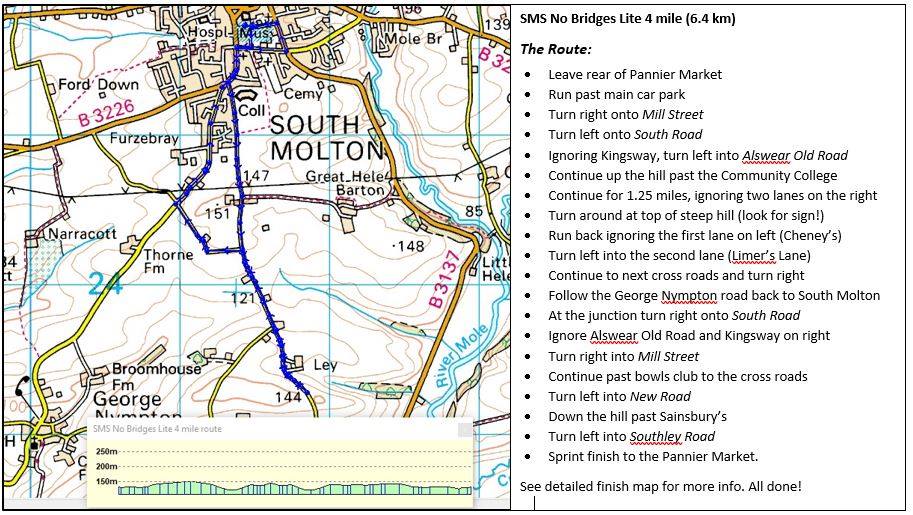 Finish Section

No Bridges Top 10 Times
The times below are based on records stored in the website database which goes back to April 2019.
The times are for the full route only.
Ladies
Men