NOTICE - NEW VENUE - As of 6th February we have a new venue, the town hall/pannier market, see you there, don't go to the Pip Centre.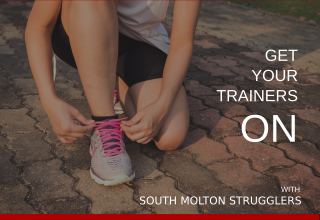 Starting 6th Feb. More info
We'll all be meeting at the South Street Kitchen instead of the Pip Centre this week. We'll be running Str...
16/12/2018
Membership Fees are due in January, thank you for paying promptly. This year all members must fill in a new memb...
11/12/2018
Add Events
If you know of a running event that's not listed and might be of interest to South Molton Strugglers then please add it to our race diary.