Come and join us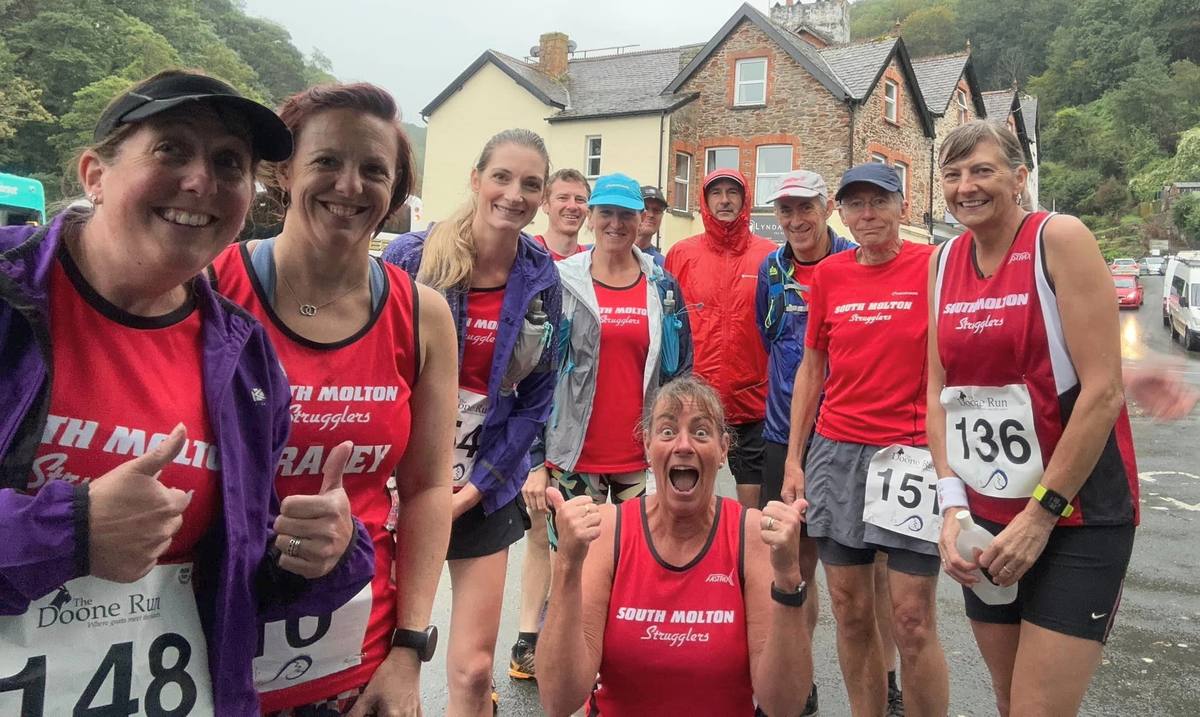 The South Molton Strugglers are a friendly and sociable running club. We welcome runners of all abilities and we have a mixture of social and competative runners.
Come and join us for a session to try us out before joining.
We usually run from the rear of the Pannier Market on Wednesday nights, starting at 7pm.
We split into 4 or 5 groups based on ability so you can choose a group that you feel comfortable in. Come and have a chat with us at the start of the session and we'll try to help you choose a suitable group for your first night.
You do need to be able to cover a minimum of 4 miles in an hour. If you're not quite there yet then we often organise a 10 week Couch to 5K course in the spring which should get you up to speed, keep an eye out on the website for more info on that.
When the nights pull in we run around the lit parts of town but please ensure you wear some hi-vis reflective clothing to help keep you safe.
Once you've tried us once we're sure you'll want to join. All details on how to go about that are available on our membership page.