Veteran Men Win the Relays
In a close battle with Bideford AC the eventual winners of the Vet Men competition 2016 were the South Molton Strugglers. They got off to a strong start winning the first 2 rounds in style, but as if only to make the contest exciting Bideford bounced back taking rounds 3 and 4. So it all came down to the final round on Bideford's home turf, both teams neck and neck on 44 points. Ultimately the gap at the end was just 4 seconds but Steve Abel got the job done on the final leg leading to raucous celebrations from the onlooking club mates.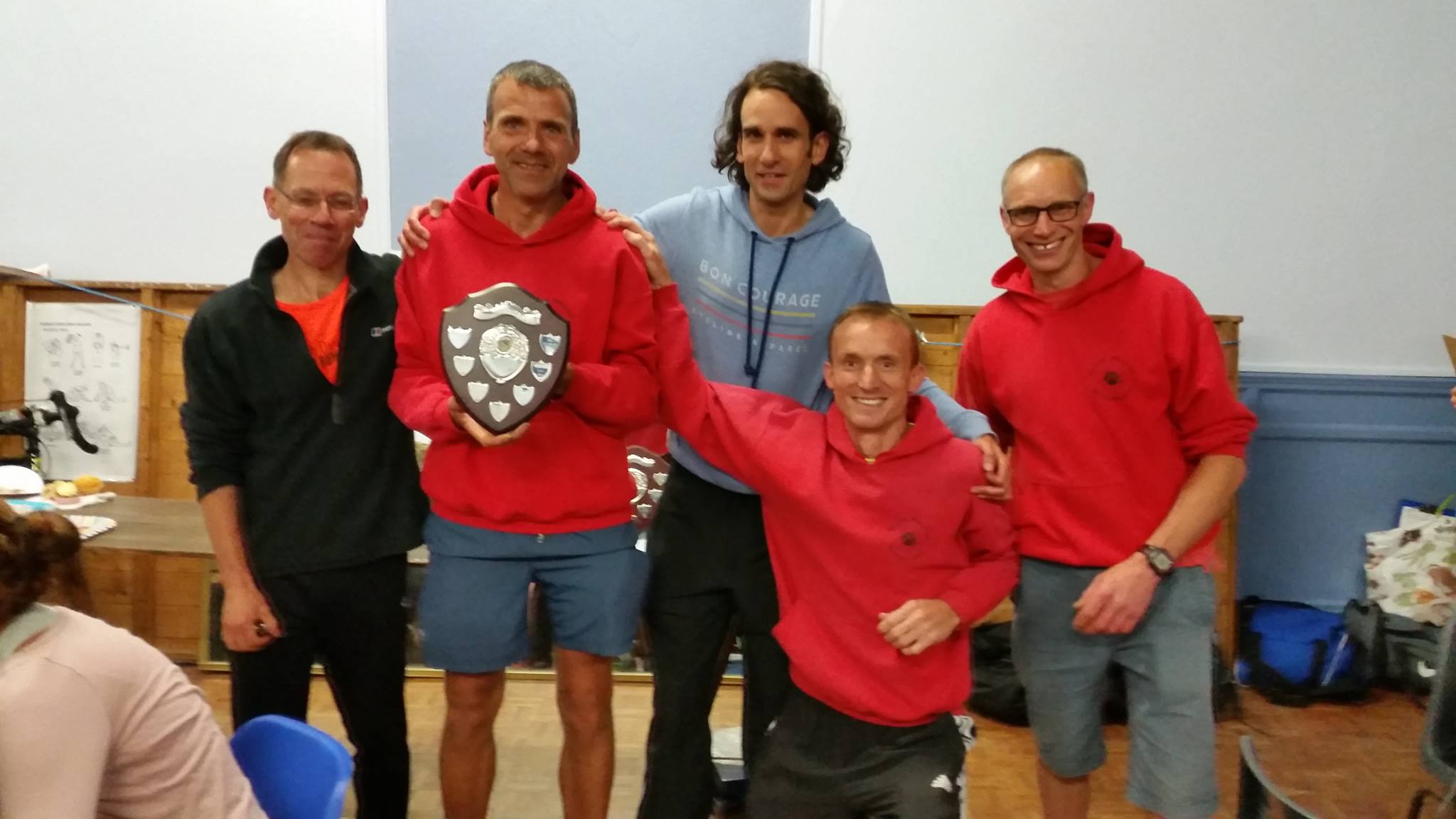 Vet Men: Steve Abel, Chris Murrin, Dave Cutler, Mike Clark, Jack Batchelor (Simon Goodman not pictured)
In other categories the Strugglers came 2nd in both the Men's and Ladies senior competitions, 3rd in the Vet Ladies, Over 50 ladies and Over 55 men, and 5th in the Over 50 men.
Well done to everyone who took part in the relays this year, much fun had by all.