South Molton Struggle 2013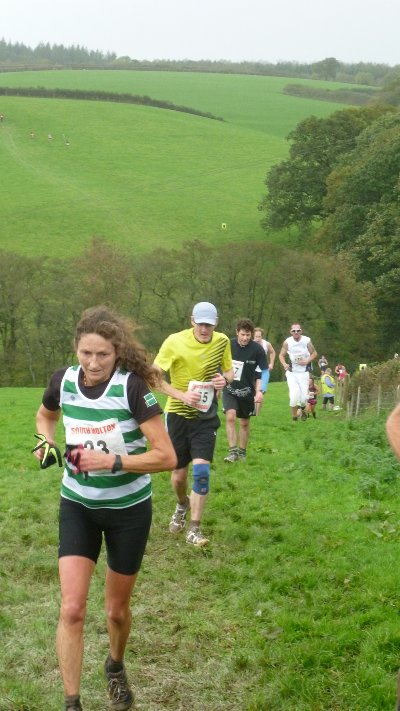 So, as the 27th October got nearer race organisers watched nervously as the weather forecasters predicted the worst storm for 30 years! This could make the struggle even more challenging than normal. Thankfully, the forecasters got it right. Well in so far as the storm didn't arrive until after the struggle had finished.
A record number of entrants this year took to the 7.8 mile course with 209 crossing the finish line covered in mud but feeling great.
The winner this year came from South Molton for the first time as Daniel O'Boyle crossed the line in a time of 44.03. Ronnie Richmond of Bideford Blues was second in 45.46 and third place went to Paul Cooke (Young Horse) from the South Molton Strugglers in a time of 48.12.
The first female was Emma Dennis in 52.30 followed by Jane Allison in 55.40. Helen Anthony in 57.04 completed the first three.
The first local lady was South Molton Struggler Naomi Hughes who secured a massive 15 minute PB completing the course in 1.04.07.
The team prize was also taken by the Strugglers – made up of Paul Cooke, Paul Morgan, Martyn Knight and Ian Waldron.
The struggle attracted a wide range of abilities from top class runners to some taking part in their first ever race! What everyone will agree however, is it is an exceptionally well organised event with fantastic marshals that provide support and encouragement to every single runner! With music playing and a fun childrens race before the main event, a great atmosphere was experienced by all.
Huge well done to everyone involved in organising, volunteering and most importantly taking part. Roll on 2014!